Who Is Mabry James Anders?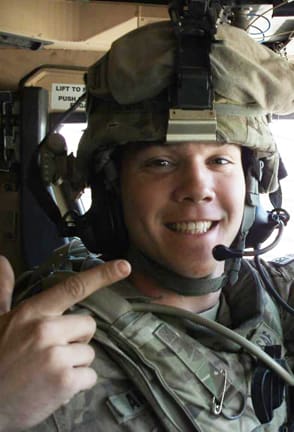 Mabry James Anders was born in Yuma, AZ on July 22, 1991. He graduated from high school in 2009 and started serving in the United States Army in January 2010. When he became a 91B light-wheeled vehicle mechanic, he attended Basic and Advanced Individual Training at Fort Jackson in South Carolina.
In June 2010, he was given his first duty assignment, which was to serve as a recovery vehicle operator under Bravo Company, 302nd Combat Sustainment Support Battalion (CSSB) at Camp Stanley in Korea. Later on, he was reassigned to Echo Company, 302nd CSSB at Camp Casey.
After staying in Korea for a year, SPC. Anders followed PCS (Permanent Change of Station) orders to move and serve in Company A, 4th Special Troops Battalion, 4th Brigade Combat Team, 4th Infantry Division at Fort Carson in Colorado.
SPC. Anders was deployed with the Headquarters and Headquarters Company in March 2012. To support the Operation Enduring Freedom XIII, he was attached in theater to Alpha Company, 4th Brigade Special Troops Battalion, as the team's Material Transfer Vehicle (MRV) operator and driver for two route clearance packages.